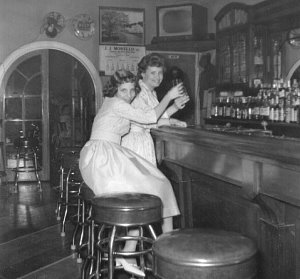 No one knows your family better than you. Our partnership begins with you telling us what you know and what you want to discover.
The South Bethlehem Historical Society will provide information from any historical data we have collected and/or through additional more in-depth research. Though there are no guarantees that data collected will provide conclusive genealogical fact, the SBHS will provide as much information as possible.
Due to the increased volume of requests, we do ask for a donation  to cover research costs and time needed for your request. Your request is very important to us as it is for you to find more information  about your family and/or family member. The Form will appear after donating.  Thank you for your support!   If you have problems after donating, please email, info@southbethhistsoc.org

---
PRIVACY STATEMENT
A. We primarily use your personal information to provide you with the relevant services requested and to address customer service needs and requests. Personal information, includes: name, contact information and payment details.  In addition we will need to know your postal address.
B. By sharing additional personal information about yourself and others, and in the course of doing your and/or others' family research will be saved with the South Bethlehem Historical Society (SBHS) researcher(s) to complete your request.
C. SBHS will not disclose any personal information to third parties except in very limited circumstances and only in a very limited way (such as surnames, city, state, date, with your consent, to further research.
If you have any questions please contact info@southbethhistsoc.org