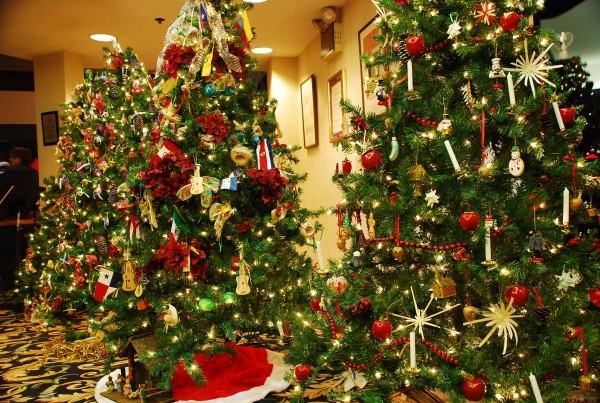 Join the South Bethlehem Historical Society for its 26th Annual Ethnic Tree Lighting Ceremony.  For 26 years, the South Bethlehem Historical Society has celebrated as a way to preserve and showcase the area's history and cultural diversity. Over 15 decorated trees will represent cultures from African-American to Hungarian that make up the historically eclectic South Side. New this year, three trees will be displayed at the National Museum of Industrial History. Representations will include a USA tree, an Italian tree, and a Multicultural tree.
The event features holiday music selections by the Broughal Middle School Chorus, additional groups, and a community sing-a-long directed by Frank Podleiszek, plus delicious desserts to get you in the holiday spirit. The trees will be displayed in the lobby of Comfort Suites through January 12, 2018.
Event Date: Sunday, November 26, 2017
Time: 2:00pm
Where: The Comfort Suites, 120 W 3rd St, Bethlehem, PA 18015
Admission: Free and Open to the Public. (Free Will Offering)
The Ethnic Tree Exhibit was originated by Armindo Sousa in 1991. Though now passed,  Armindo's idea of ethnic trees, representing the various ethnicities of South Bethlehem, will live on through our annual celebration.